NZB Completion Checker 1.2.2.0 released
A small (tiny!) update is released. More on the changes and some more info after the jump

First I would like to thank you for using NZB Completion Checker.
I hope you find the program usefull, and that it will save you both
time and money – as well as a lot of anger from those incomplete
downloads 🙂
I have invested a lot of time and effort into this program. I order for it
to move forward, I need more support from you – in the form of
donations.
You can donate though Paypal(press the About button within NZBcc) or you can download the support
app from Google Play. Scan the QR code with your android
phone, or purchase it straight from your browser by clicking on the image (will
redirect you to Google Play.)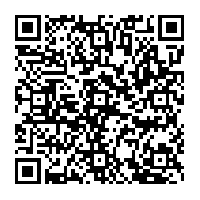 All donations will go the continued development of NZBcc. If enough
donations/purchases are received an Android version of NZBcc will
be developed. Those who have donated – gets it for free!
You can also support us by using this service. Unblock-us.com is a service that allows you to change, among other things, your Netflix region. This service also works for a plettora of other region-locked services. Go check it out!
And now for the small changelog:
* Fixed a few potential bugs in the SSL handling code
I need betatesters! I have an idea I would like to try out, but I need testers
to try it out. If you would like to sign-up for the test, leave a comment here
or use the bug-reporting page (again – inside the program on the about form).
The download link has been update!